Amalfi.
Just let that sink in. Amalfi; the word itself evokes an excitement that comes only with the anticipation of a glamorous, coastal holiday. Close your eyes and imagine the expanse of blue ocean, sparkling under craggy cliffs that act as ancient diving boards. You can practically feel the breeze caress the back of your neck, sending tremours through your body until the tiny, sea-salt crusted hairs on your arms raise in salute.
Yes, it truly is the most magical place in the world. No wonder so many people speak of it as the perfect honeymoon destination – and for us, it quite literally was. We spent four days on the Amalfi Coast during our honeymoon in September 2012. Smack bang in the middle of shoulder season, we enjoyed cheaper prices while the Mediterranean sun was still sultry enough to wear little summer dresses and big holiday sunglasses.
What I've described below are the places and experiences that made it so special for us – as well as our top tips to ensure you create your own, perfect Amalfi story. Enjoy!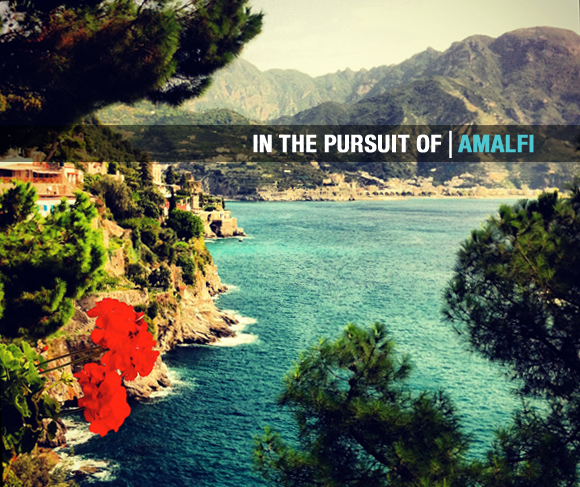 Day 1: the romance begins.
TOP TIP: Pick a small Bed & Breakfast over a fancy hotel. The romance of Amalfi shines best through its people and their everyday lives; their passion for their coast, the honesty of their food, and the warm welcome into their homes. Leave the plush hotels for Bangkok or Bali.
Night has fallen, and as usual we are racing the clock, eager to see the lights of Amalfi after a long drive. Our day had started with a stroke of bad luck, having being delayed with a flat tyre in Rome, but that didn't bother us so much as our aching feet do now, after adventuring through the ruins of Pompeii, or attempting to navigate the notorious roads of cliffside Italy in the pitch black of night.
By the time we arrive at the B&B we have missed dinner, but our hosts wait up for us and ensure we are welcomed with open arms. If ever there was a haven for weary travellers, forget Lothlorien – it surely is the family-run Villa San Michele.
Our bags are hastily taken from our hands. The car is driven away and parked. We are ushered towards a fairy-light-lit stone staircase, down the steep side of the cliff, and into our large, cool, bedroom for a quick freshen-up before dinner. We notice there is a balconette, but the moon is shy tonight; we'll have to wait for morning to enjoy the view.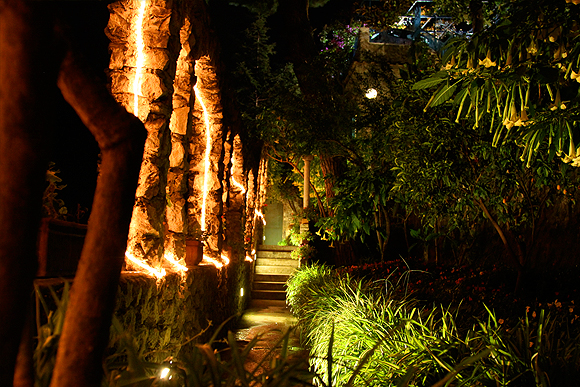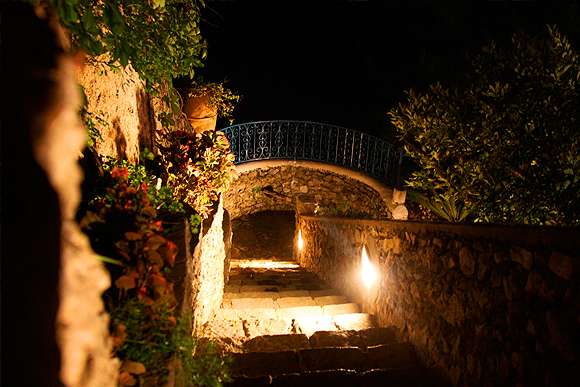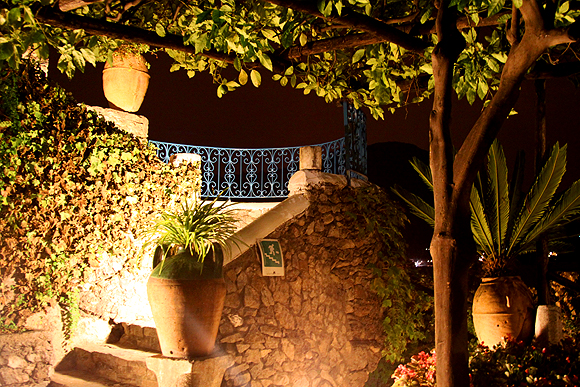 Before long, a gentle rap at the door lets us know that dinner is ready. We're escorted to our dining room for the evening – a starlit garden terrace overlooking what I can only guess is the deep blue sea, inky black meeting inky blue. We're disappointed at missing the sunset, but can't be sad for long with a venue like this… blossoming vines creep up the rustic, stone walls, curling tendrils floating down from the timber beams criss-crossing above us. The scent of jasmine and sea-salt mingle in our nostrils. The air is thick and we sweat despite the cover of night.
And then, a bottle of local wine and two glasses appear before us – a sight for sore eyes! To accompany it, two large platters of charcuterie (cured meats), cheeses, breads and antipasti – far more than what we expected but still our lovely hosts apologise for the lack of a hot meal.
I suddenly have a good feeling about this place.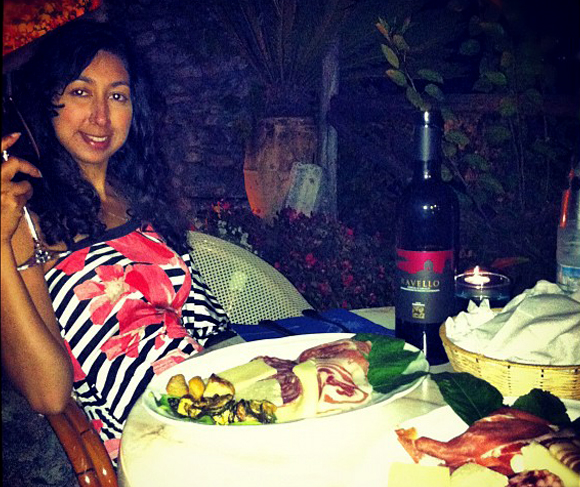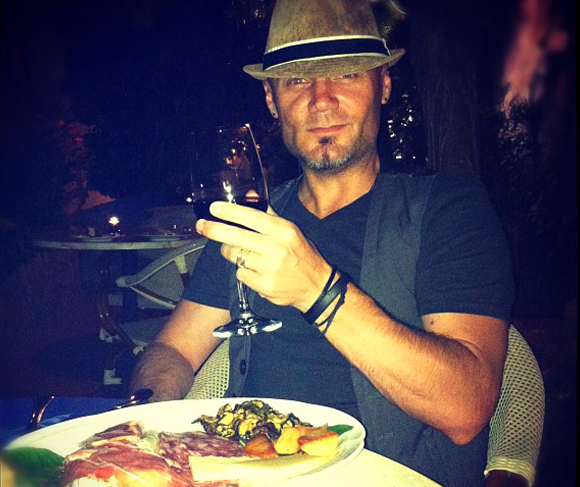 Day 2: falling in love.
TOP TIP: Choose accommodation with private access to the sea, rather than a pool, or near a public beach. All public areas are overrun with tourists, and why would you bother with a pool when that beautiful ocean is right there below you, practically lapping at the rocks for you to jump right in!
This is the sort of paradise you don't expect from a three star establishment. By the time we awake in the morning the sun is already ablaze above us, a perfect day laid out like postcard beyond our little balconette.
After a simple breakfast, we retire to the sundeck for the rest of the day. I laze on a deck chair and watch the boats sail by. We have the sun deck to ourselves all day (another bonus of shoulder season) – and the luxury of privacy is priceless. Just the sound of water crashing on rocks, a meter below us. My husband jumps into the sea, with a grin the Cheshire would find hard to match.
"I think this might be the best place in the world!", he yells at me from the water.
I think he might be right.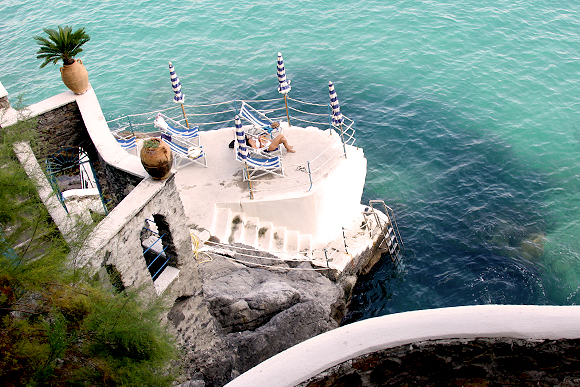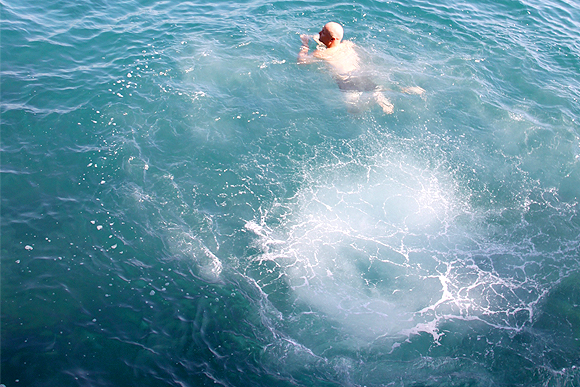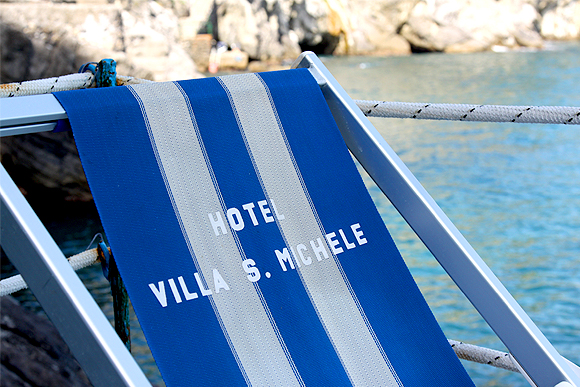 TOP TIP: when meals are not included in the price of accommodation, buy your own groceries for a fraction of the cost of tourist-priced restaurants
We break for lunch, a simple meal of fresh antipasti, crusty bread, orange juice, and dark Italian beer, bought from a small deli across the road. It puts us back a mere AU $10, a quarter of the price it would have cost us back home!
I spend the rest of the afternoon reading "Love Poems" by Nobel Prize winner Pablo Neruda. He composed them while holidaying on the Amalfi Coast with his lover in the 1920′s – I couldn't think of a better book to have coincidentally brought on our honeymoon.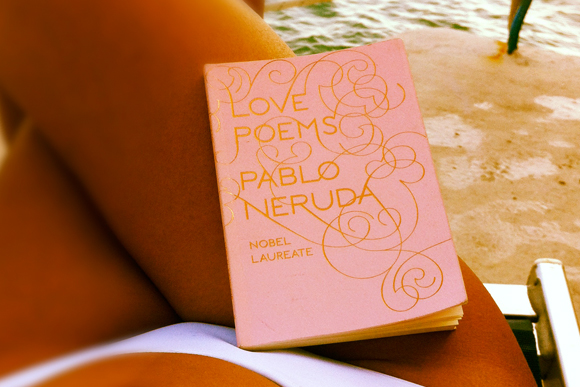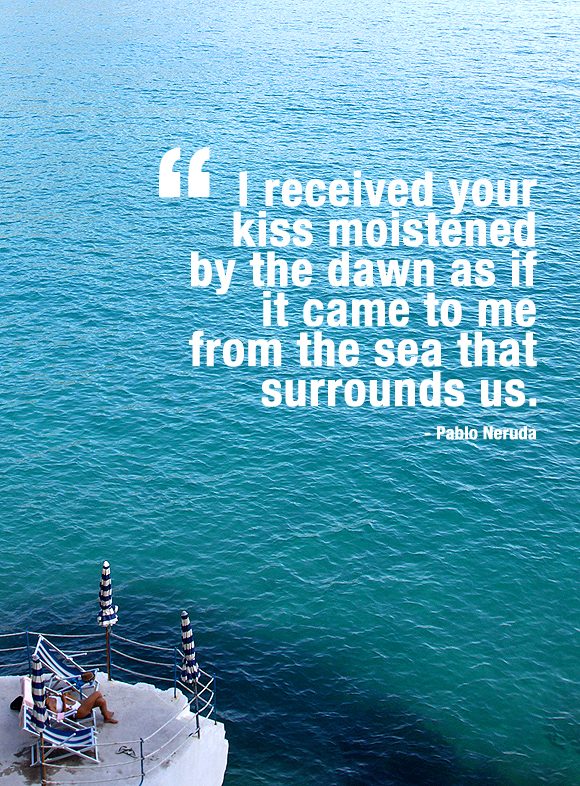 At the end of our lazy afternoon, dinner (or optionally lunch) is included in the price of the room at Villa San Michele, and with a twist of good fortune it turns out that Rosa's meals (chef and owner) are reknowned throughout the coast. From what I can tell, guests from nearby hotels have booked a table for dinner tonight, as well as locals who make familiar banter with Nicola (Rosa's husband). He makes his way around the room, welcoming everyone personally. When he eventually greets us, we are struck by his resemblance to French actor Jean Reno – especially considering his role in The The Big Blue; a sunburnt, free-diving professional, living on the Sicilian coastline. He chats to us as if we were locals as well, old friends brought together by the sea.
Meanwhile, Antonio (whom I believe is also family, or a close family friend) recites the menu to us – two choices for each of the four courses. We are served a feast of local seafood, and again a caraffe of wine. Finally, bellies stuffed after entree, pasta, meat, and dessert, we roll back down the stairs to our bedroom, and dream of an endless blue until the morning.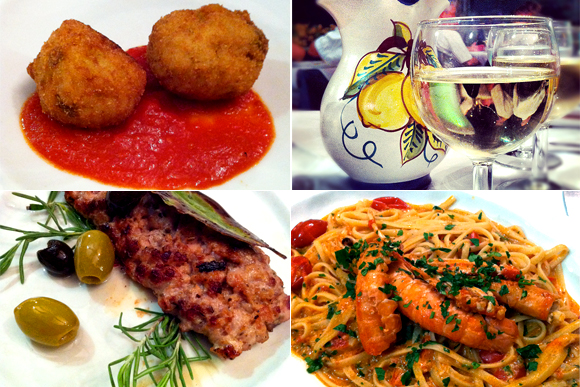 Day 3 – exploring the coast: Ravello, Furore, Positano, Amalfi.
TOP TIP: Leave your car behind. The only way to travel around the Amalfi Coast is by motorbike.
The exhilaration of screaming down the coastal road cannot be compared to any other; not the heart pounding thrill of a roller-coaster, nor the numb mask of intoxication. Weaving in and out of tour buses, trucks, cars, cyclists and pedestrians, we can't help but feel a little superior on our bike. Everyone who complains of how scary it is to drive on the Amalfi coast, everyone who complains of the traffic, or those who despise how far it is to walk from place-to-place or how expensive it is to taxi — clearly hasn't enjoyed the freedom of hiring a bike or scooter, the Italian way.
For it certainly is freedom that a bike gives you. We spy a car wedged between the cliff face and a bus, unable to inch itself forwards or backwards due to the bank-up of traffic. We squeeze our way through the gaps are free in minutes. I look back as my husband zooms off around a corner, pitying the ones we've left behind. No doubt they will be stuck for hours.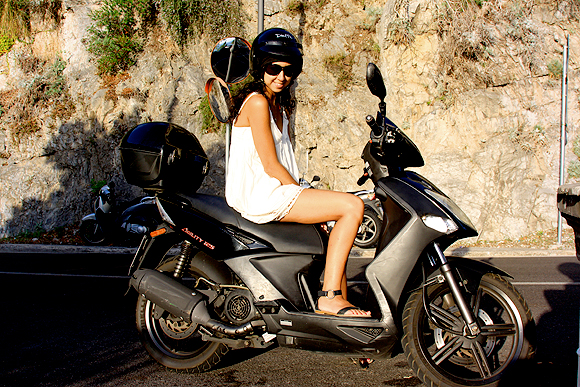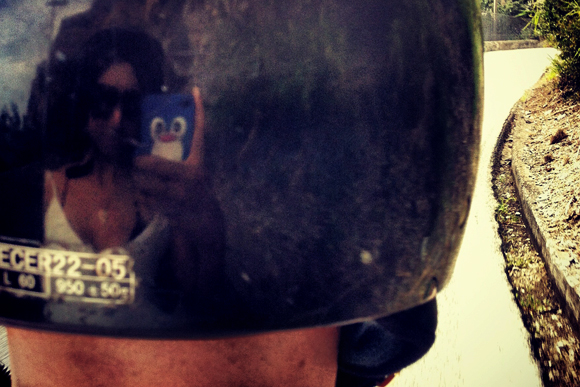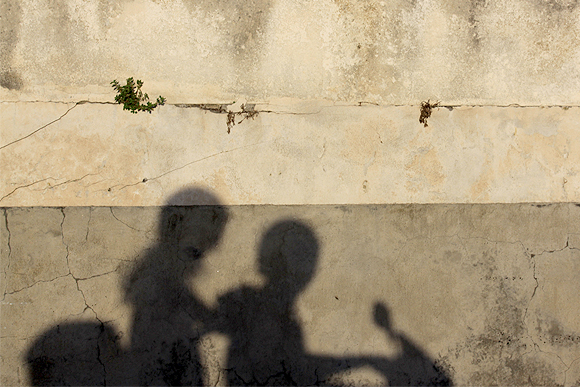 Our first stop is Ravello, the crowning glory of the Amalfi Coast. Perched 365m above sea level, it was originally built as a fort to shelter against the barbarian invaders at the end of the Roman Empire. We wind up the hill on our bike to find ourselves in Shambhala, greeted with Luxe hotels fit only for the wallets of the rich-and-famous, awe-inspiring views that fill your camera lens with a blue-meeting-blue, delightful alleyways lined with stores selling fresh produce and traditional ceramics, and terrace restaurants laid straight out onto the immaculate stone courtyard; the perfect, quiet, understated glamour of the coast.
---
Top tip: while the coast is littered with lemon trees and olive groves, don't be tempted to steal a couple for a pre-dinner snack. We learn the hard way. Stopping the bike for a sneaky-peek, we decide to try the local produce whilst no-one is looking. Unfortunately for us, fresh olives need to be properly pickled and prepared – they are hard and bitter when eaten raw!
En-route to Positano, we spy Furore's secret beach by chance and pull over for a quick visit. We had first discovered Furore in the book My Amalfi Coast by Amanda Tabberer. I hadn't planned on stopping here, but it was quite the sight from above, and quite literally straight out of a picture book!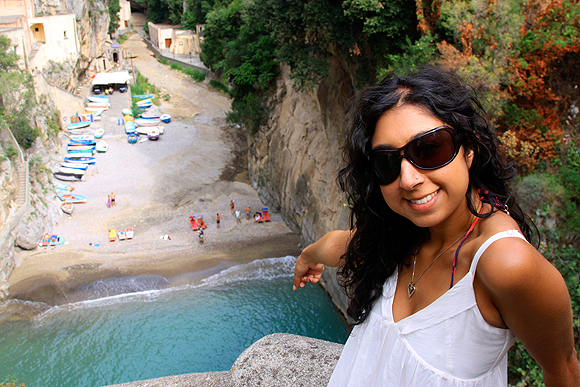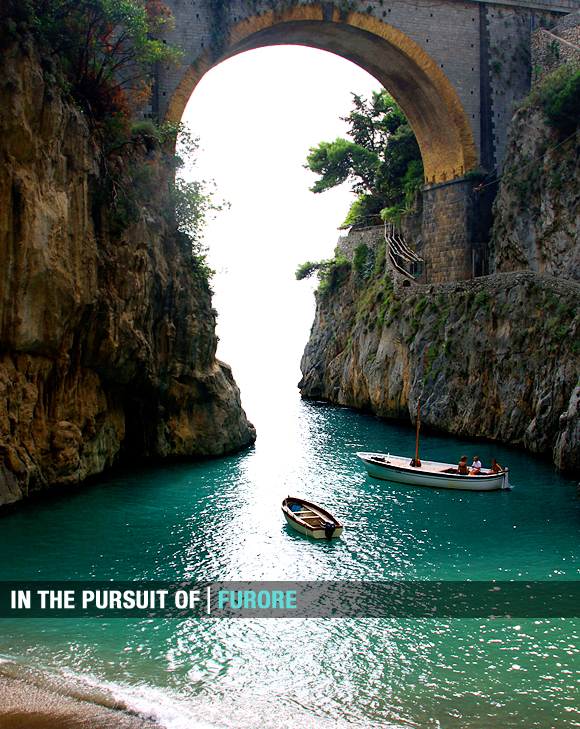 Secreted away behind the coastal road, we descend the winding stairs carved into the side of the cliff face and arrive at a small, rocky beach – much like the shore of the other towns along the Amalfi Coast, but also sprinkled with pottery fragments, artisan tiles, and shards of rainbow glass whose sharp edges have been smoothed by the ebb and flow of the tide. Two solitary boats bob in the water, underneath the arched gateway to the sea.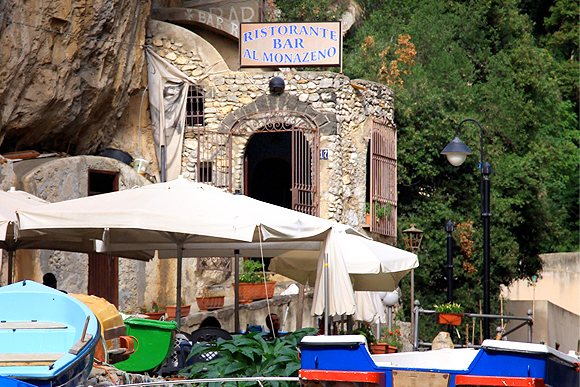 The cove is just big enough to house a single restaurant, which serves a spagetti al mare to rival Rosa's. Red and purple chilli's grace the restaurant in place of flowers, sitting in terracotta pots along the floor. The resident cat skulks around our ankles in search of an afternoon snack, lingering for a quick nuzzle before continuing his prowl underneath the other tables.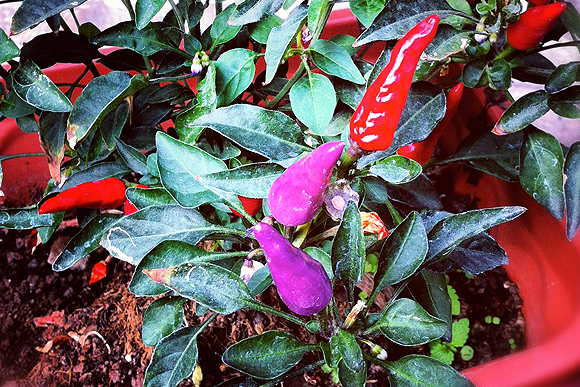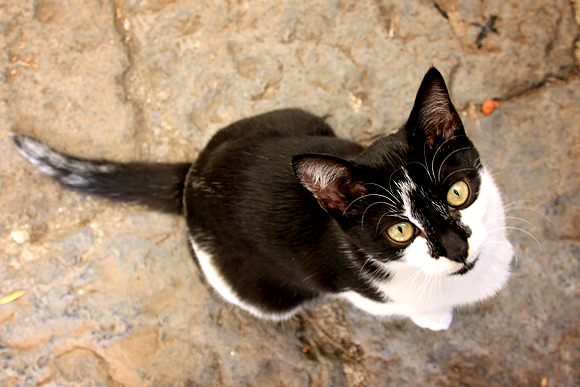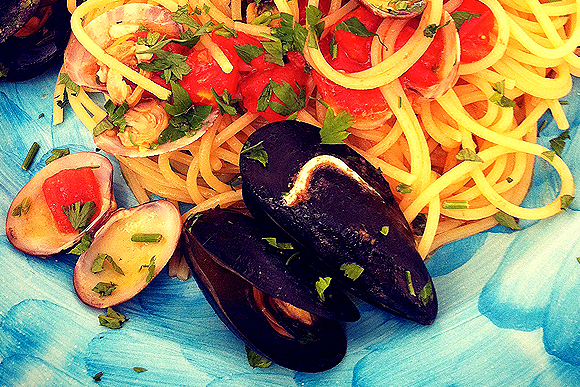 ---
With still so much of the coast to see, we can't linger long. A little up the coast road is the ever-popular Positano, but after all the hype, she doesn't impress us at all.
We park at the top and walk down past a myriad hotels and boutique shops. Towards the bottom, the road closes in and becomes more crowded, suffocating, packed like the metaphorical tin of Italian sardines – but I doubt you'll find anything remotely Italian here. It feels like the Phuket of the Amalfi Coast – tourist-priced gelato, generic American food, market stalls crammed with "Positano"-branded tshirts.
Down on the beach, there is a significant lack of atmosphere. A stretch of white, pebbled shore is planted with tequila-sunrise umbrellas and lined with symmetrical rows of tanning beds for pasty foreigners. It feels like a sterile, put-on movie set rather than a cosy beachside town. If Positano was once an exotic paradise, it is now unfortunately dulled by the throng of tourists. We hastily leave.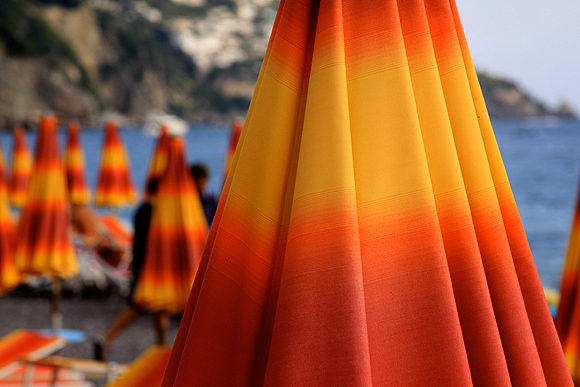 ---
We make our way back to our home town of Amalfi; once a powerful and bustling maritime republic, now a sleepy village after being devastated by tsunami almost 700 years ago. Dusk has cleared out most of the tourists, and has taken the edge off the September heat. I may be a little biased, but after Positano, she is charming under the fall of the sun – this is the ambiance I was searching for!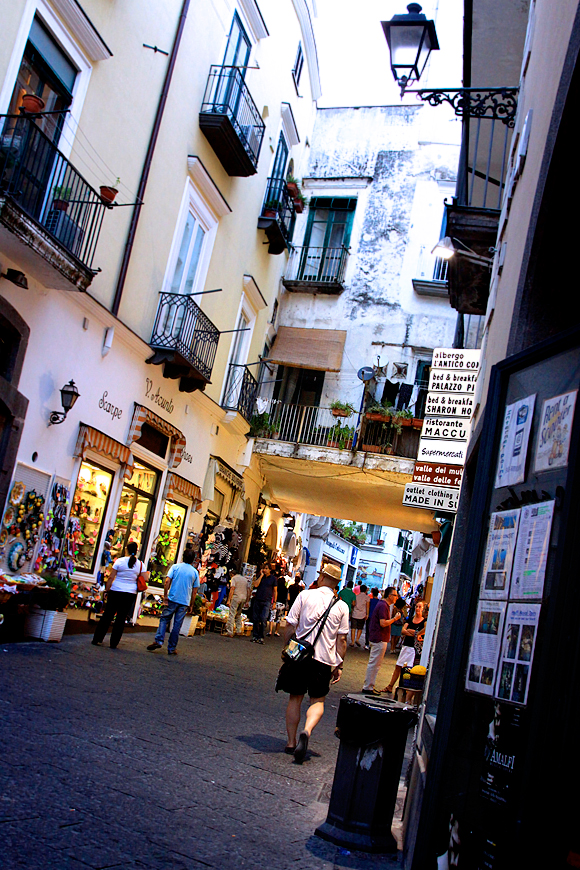 Narrow, winding alleys paved with cobblestones and packed with cool, white-washed restaurants; a little boy, burnt brown by the sun, selling beaded bracelets outside his family's shop; a three-part string ensemble playing on the corner. I could walk these streets all night, hand-in-hand with my husband, white-shirted and sandy-footed like a local.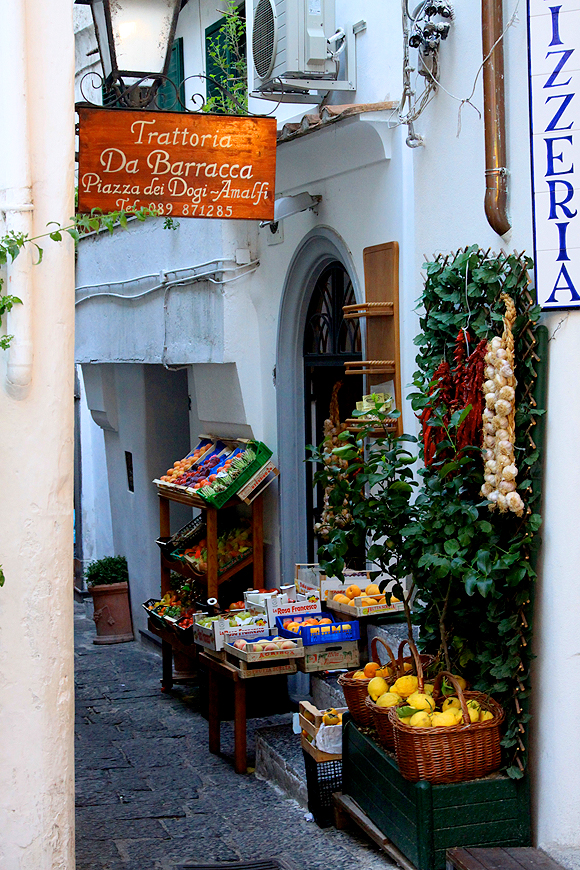 Day 4 – head over heels
TOP TIP: You don't need a guided tour to enjoy the treasures of the Amalfi Coast.
Another day on the deck, plunging into the water as the storm sweeps through the sky, breaking in applause at the marvel that is Amalfi. The heavens open and weep at her majesty. I am in awe of this place.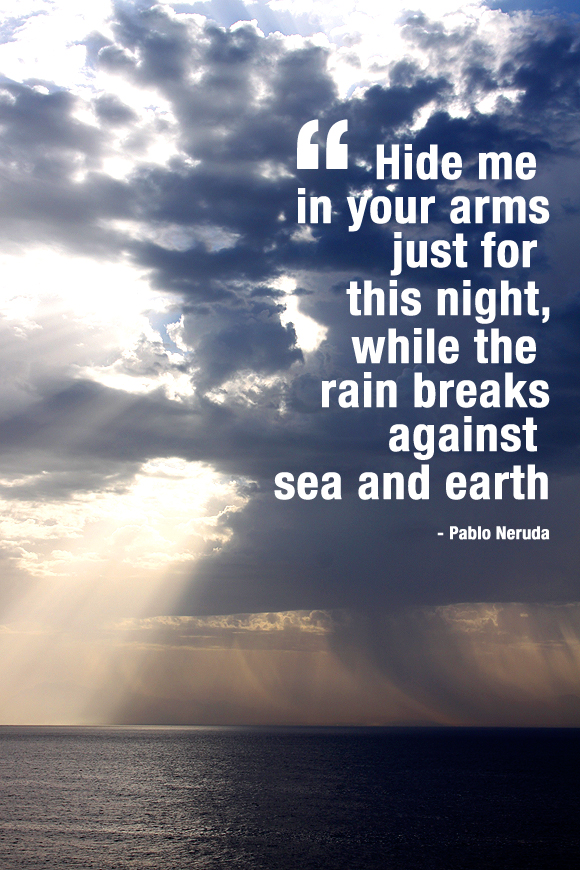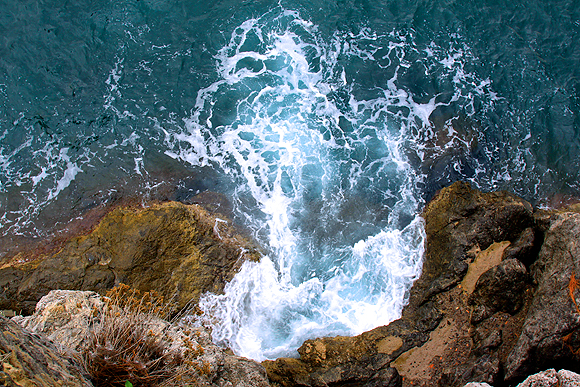 After the storm, the clouds settle into a gentle drizzle, and we spend our final night in paradise under a striped umbrella with a deck of cards and one last bottle of that local wine…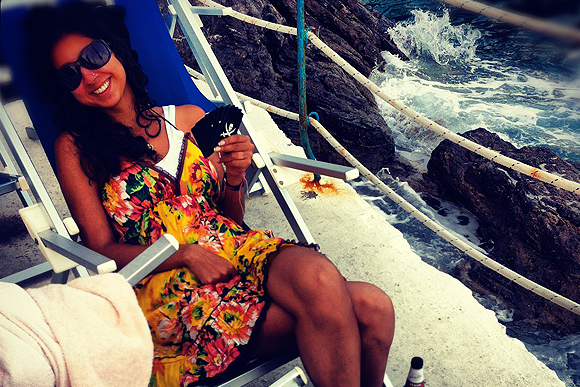 Day 5 – sad farewells: Emerald Grotto, Sorrento, Naples
TOP TIP: Stay as close to the town of Amalfi as possible. The magic wanes increasingly, the further away from Amalfi one gets.
A surprisingly emotional morning for me – how can a B&B or holiday destination bring me to tears? I adore this place. Not only the people, the cuisine, the ocean, the bliss of total relaxation and la dolce vita, but what this place symbolizes. For me, it is the peak of our honeymoon. And, having hit the halfway mark of our six-week adventure, the beginning of the end of our honeymoon. This beautiful, special time for us could be over any day now – although I hope it never will.
The thought of leaving our beloved Amalfi brings me to my knees, tears swelling in my eyes and falling like the gentle pitter-patter of coastal rain, unstoppable as I stare out the window at the breakfast table. Antonio comes over, alarmed, and hands me a tissue, "Bambino, what is the matter?". These generous, big-hearted folk have become our family, they share in our tears — and in our laughter as soon as my husband tells him what is the cause of this commotion! For someone who will pick ancient ruins over a beach holiday every time, Amalfi has moved me like Vesuvius humbled Pompeii.
I will leave a piece of my heart here, buried under the sapphire sea, so that I may return one day and reclaim it.
As we swap the bike for our car and make our way back along the coast to Napoli station, we realised with dismay that the further away we got from Amalfi, the more disappointed we became. We pass boisterous Positano and stop in Sorrento for lunch – flooded with older tourists marching off tour buses, and eateries serving up bland food that obviously catered to the afore-mentioned retirees, we don't loiter long. Down the coastal road, the lookout point for Vesuvius is littered with refuse obviously discarded by tour-bus-goers.
We also stop at the Emerald Grotto (sister to Capri's Blue Grotto) – a quaint attraction that, while cheap to enter (€5), is a little corny. The boat tour takes all of 15 minutes. We circle a small, iridescent cave, the tour guide making it last as long as possible with some serenading and a viewing of the mysterious underwater Madonna. Cute but not a "must-see".
We drop off the car to Europcar in Naples and squeeze our haul of luggage into a taxi. Our next stop is the main train station, where we'll board an overnight train to Nice.
As a grand finale to our gradual demise from the paradise that was Amalfi, Naples was nothing short of a nightmare, with dirty, dangerous, and dingy streets that brought to mind plague-overrun Europe, or a scene from Sweeney Todd. We stare out the cab windows mutely, not believing that we were in paradise just hours earlier.
Even at the station we are warned to look after our bags. My husband goes in search of food while I wait with our luggage. It's still a few hours before our train departs, so I am quite relaxed, but a friendly, suited stranger approaches me and alerts me to the danger. I instantly stop looking at my phone and take notice of the shifty crowd lingering outside, and the clearly crazy older couple causing a scene nearby. The police are called, who then begin to drag the man away – I promptly grab hold of our luggage even tighter and click my heels together, whispering to myself, "there's no place like Amalfi".
Today, we celebrate two years to the day since we were in Amalfi. The map above reminds me of our escapade – probably a "once-in-a-lifetime" experience (but hopefully not!). I hope I have inspired you to create your own memories, and weave your own fairytale. She will give you the freedom to breathe, to live, and to love.
Good luck, and remember to share your story with me below!
---

Enjoyed this post?
Read the next post
from this series: "
A Honeymooner's Guide to six weeks in Europe
" now!