I'm not a deeply religious person. I know that there is definitely something out there, but I don't have a name for it. At the very least, I celebrate the Hindu festivals that my parents taught me as a child, and will pass on the traditions and legends to my children, but I don't feel any inherent fear of an invisible deity, nor do I believe in any Christian denomination mythology.
All the same, I found myself at the center of Christian Religion, at the Vatican City in Rome. My husband and I were dubious about going at first – with only two days in Rome we were strapped for time (we had originally planned for three days, but after giving Florence a second chance, and then an extended adventure through Tuscany, we sadly ended up losing a day in Rome). But I'm glad we spared a morning for the Vatican. If you – as an Agnostic, Athiest, or Non-Christian – can ignore the mundane collection of repetitive Christian art, there is enough on offer to intrigue even the most staunch of heathens!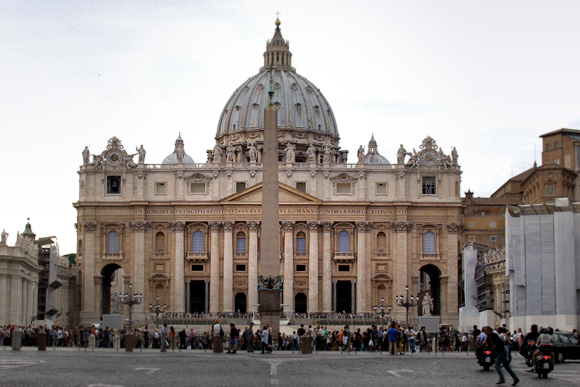 Technically a state within itself, the Vatican City floods with pilgrims and tourists alike most days of the year. The crowds are even worse the last Sunday of the month, when entry is free to all, so I would advise you to save your pennies and plan your visit accordingly.
When we did eventually get inside, we went straight to the Vatican Museums. Funneled through a passageway alongside the Belvedere courtyard, we found ourselves in heaven (pun not intended); the passage was wallpapered with dozens of ancient maps, painted exquisitely by talented cartographers.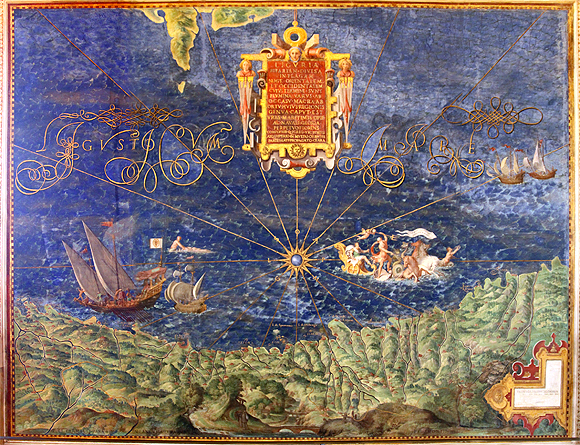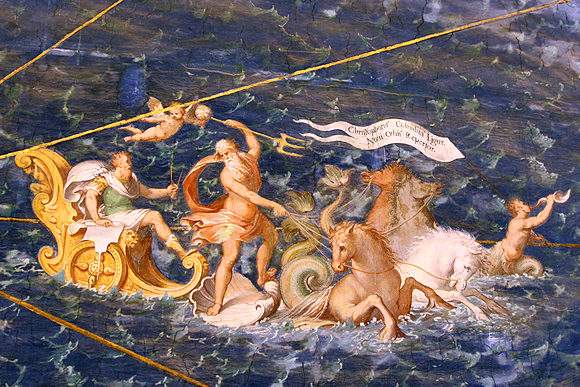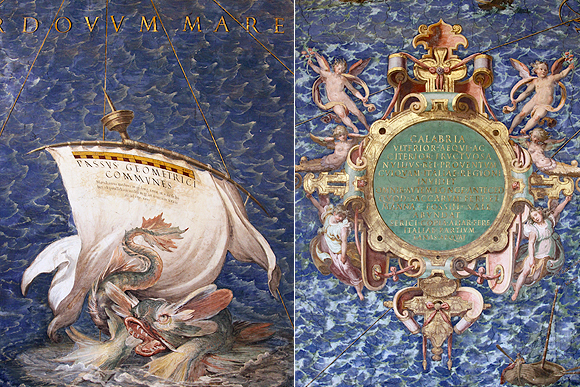 Most people ignored the art and continued on without so much as a glance at the walls, while a few tour groups stopped momentarily as their guides made the requisite speech and then continued on into the next gallery. The lull between each group was sufficient for us to have enough space for un-obscured photos – pure indulgence at a popular attraction like this! Getting up close and personal with such delicate work made my day, and we were only in the first of many galleries.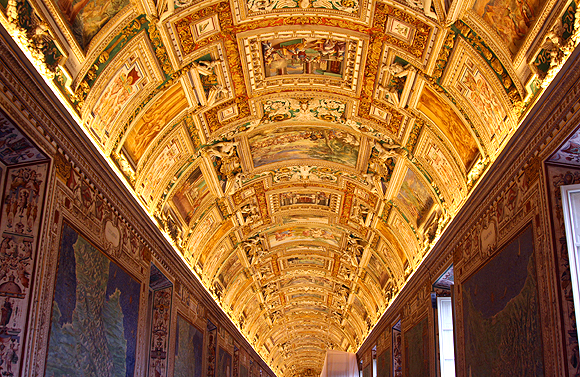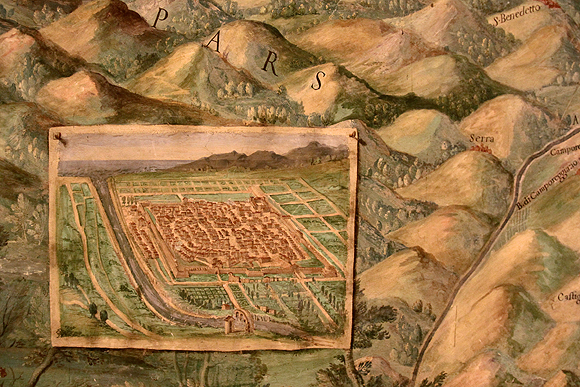 The Raphael Room caught our attention next, the wall adorned with one of our favourites, The School of Athens.
En-route to the Sistine Chapel we passed through the Gallery of Modern Religious Art. My husband and are I both art-lovers, so we took turns standing in the queue of tourists, whilst the other spent some time looking around the room. No-one else took our lead – they remained in line like turtles, slowly shuffling their way through the Vatican Museums with barely a glance at the art around them, so focused they were on the final destination. We actually enjoyed this room (as well as the previous ones mentioned) more than the famous chapel.
Eventually, we poured into the Sistine Chapel, like a river delta meeting the ocean. The room is flooded, and we are fish (again, ignore the pun), trying to squirm our way into some empty space to gasp for air and take a look around. The secret flash of cameras are seen here and there, despite the guards doing their best to whisper "no photos allowed!" in their sternest of hushed voices. Even as an agnostic, I grew angry at the insolence and disrespect of these so-called pilgrims with their snapping cameras and voices growing in crescendo.
Weary after our congo dance through the Vatican, we grabbed lunch and beer (yes, beer!) before heading past the Aboriginal exhibit, into the Pinacoteca Room. A Flemish tapestry – a copy of Da Vinci's Last Supper – catches our attention first.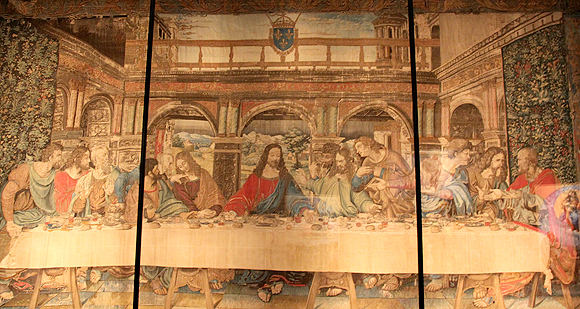 While we both love a good story, there was more than just controversy that caught our attention in these walls. The Pinacoteca was originally intended to house a collection of paintings belonging to various popes. Many were taken to Paris by Napoleon in 1797, but later returned to Italy in 1815. One such painting was the Adoration of the Magi, restored to it's former glory in 2005. The transformation was incredible:
On our way out, we stop to marvel at the golden sphere by Arnaldo Pomodoro in the middle of the courtyard. Symbolic of the complex yet fragile nature of our world, we can't help but think the Vatican is trying to tell us something… Or, sell us something.
We scamper off quickly through the last rooms, down the iconic spiral stairs, and disappear into the warm heart of pagan Rome (read more about this soon), ready for a comforting dose of myth and legend to shake the Christian chill from our bones.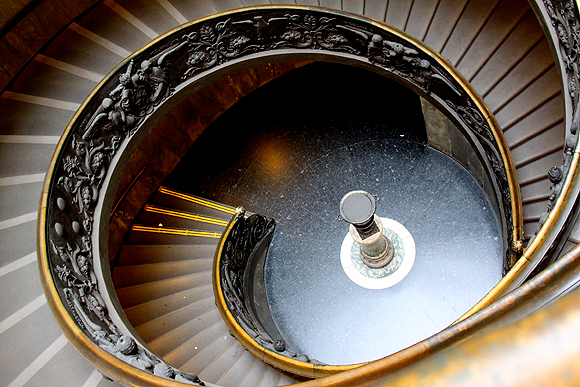 It took us five hours to consume our fill at the Vatican. It might take you less, if you move quickly through the rooms without looking around too much, or it may take you much longer, if you visit St Peter's Basilica and the gardens as well. Either way – and yes, even as a heathen – I suggest you pay it a visit.
See, I figure Rome has always been the center of mythology and magic – and Christian myth is just one fable in the history of the world religions. Neither right or wrong, but a story to enjoy on one's travel through the world. And wouldn't I be a hypocrite if I didn't experience all the world has to offer?
So tell me, what did you like best about the Vatican?
---

Enjoyed this post?
Read the next post
from this series: "
A Honeymooner's Guide to six weeks in Europe
" now!