It's April in Sydney, and Autumn is upon us. The trees outside my window bend and bow in the terror of the great north wind, as he bellows and shakes them to and fro. There are heavy clouds as far as the eye can see, their pregnant bellies bursting with a haze of downpour, shrouding the world outside with a vaporous fog. Shadows grow across the land. Dusk falls quicker these days.
My mind wanders to an identical scene, on the other side of the world, exactly a year ago today. It was springtime in Paris, and everything was wet. We were treated to highs of 12 degrees by day, and close to freezing by night. My toes were wrinkled and damp inside my three layers of sock and boots. My nose wept constantly, even when wrapped night-rider style under a scarf. My jeans were sticky and cold against my bum and legs from sitting on the rain-drenched seat of our scooter. It was wet, wet, wet… a typical Parisian Spring.
"What do you do when you're caught in the middle of a springtime downpour", you ask? These are my top tips to surviving Paris in the Rain.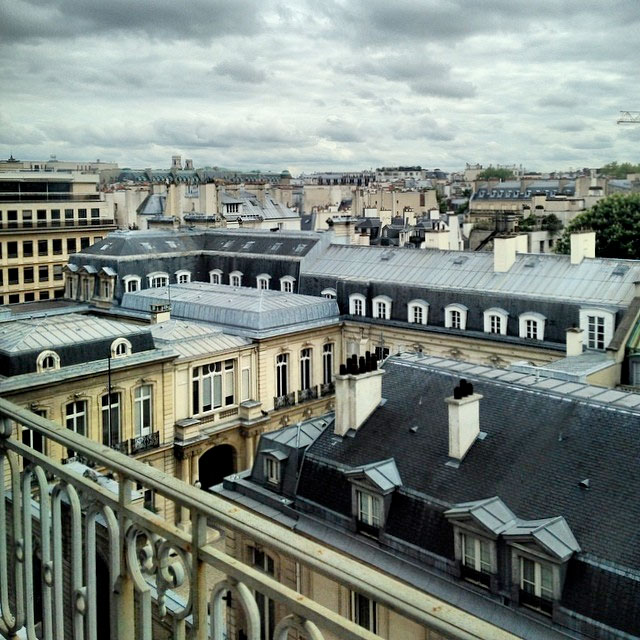 Continue reading →